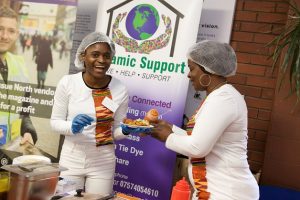 Dynamic Support of Greater Manchester wish to recruit new members to join their Board of Trustees.
Dynamic Support of Greater Manchester need people who can help them achieve their mission and ensure that they are effectively managed. You will need to make a commitment to Dynamic Support of Greater Manchester and its principles and to have empathy with their aims and beneficiaries, have independent judgment, and a willingness to speak your mind.
As well as meeting as a Board, individual Trustees are involved in other
ways as their time permits. Ideally, new Trustees will have skills and/or
experience in one or more of the following areas:
• Business development, whether in the public, private or voluntary sectors
• Networking, promotion, and relationship-building within and beyond Greater Manchester
• Retail catering management and development
• Sales, merchandising, marketing
• Legislation around business and charities
• Fundraising
If you are able to help us in any way whatsoever then please complete and send us the form below.