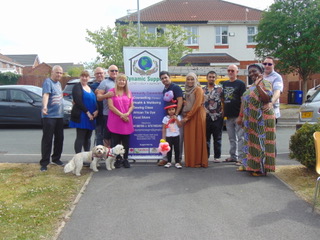 Dynamic Support aims to bring together BME women and their families across Greater Manchester to support their well-being, by providing cultural activities and projects, assisting in the relief of hardship and providing health support and education. The proposal was to set up a catering business that complimented the work of Dynamic Support of Greater Manchester
· By giving women work and employment skills and experience, whilst at the same time celebrating their heritage through sharing traditional recipe African barbecue food with customers.
· By increasing opportunity for the women to escape isolation and interact with people at a range of social functions including small and large events, there would be mental health benefits.
· By taking African culture into a range of settings, such as Farmers Markets and Country Fairs there would also be a very positive message of inclusion and value of BEM women sent out into settings where participation by BEM women is traditionally less apparent, and also an increased awareness of both the richness of heritage and the day-to-day issues faced by BEM women in society.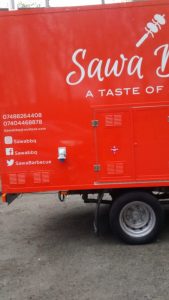 As a result, the proposal for the SAWA barbecue project was developed
The goal for the current year is to re-establish the charity following some large changes, including a new location within the Salvation Army building in Manchester, the launch of the SAWA BBQ trading arm and new leadership support to the Chairperson, Yvonne Edouke, through the appointment of several new Trustees.
In support of this goal, the objectives for the year are:
· To establish Dynamic Support's activities in the new Salvation Army location, including kitchen and café, fitness room, office and arrangements for education and health events.
· To operate a timetable of ongoing activities at the centre, including operating the café and fitness room.
· To provide a series of gatherings (~10), covering nutrition, mindful eating, healthy habits and new approaches to food, exercise and holistic practices for improved health.
· To develop a programme of volunteering to support the needs of the SAWA BBQ trading arm and integrate outcome measurement.
· To raise awareness and promote the work of Dynamic Support and the calendar of activities to encourage participation and support, including establishing an online presence (e.g. website and social media). To formalise a fundraising programme, with a particular focus on funding the core activities to operate and grow the charity and its work